As the project headed south in a hurry, a new wrinkle appeared, adding more stress to what was already a stressful situation. My trusty, three year old Windows XP desktop developed a bad case of the crashes. And of course, the crashes came at the most inopportune times: when editing a document to be delivered in minutes or when about to present on the WebEx. Clearly it was just time for a reformat, years of beta builds of software I've been documenting and wonky tools for one-off projects leaving their cruft like bad Windows applications are wont to do.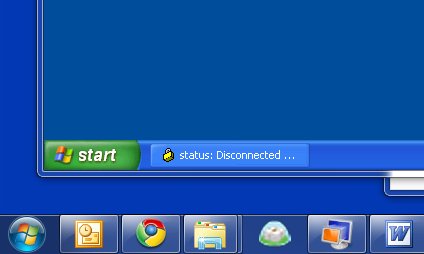 A shiny new Windows 7 box solved the immediate problem, but it got me to thinking about using virtual machines to isolate my working environment from the applications I'm documenting. But this week I was prompted by another unfortunate issue to investigate more. There are a number of otherwise fine Windows XP applications that just don't work in Windows 7.
Fortunately, Windows 7 Professional comes with a virtual machine (Virtual PC) built in and they make it easy to run Windows XP applications (XP Mode) with a simple install. I set XP Mode to install while I was eating lunch and was up and running a few minutes later. By default, your hard drive from your host machine is available from the guest XP installation, so it's easy to share files.
If you don't have Windows 7 Professional, VirtualBox is a free–though not quite as easy–way to set up virutal machines. I've had good luck using that on my MacBook at home, though you'll need legit *cough* licenses for whatever OS you want to install (unlike XP Mode in Windows 7).
Here are a few ideas for using virtual machines to make your technical writing day that much easier:
Test an application in multiple environments from the same machine.
Use legacy tools in newer operating systems (i.e., using RoboHelp X5 in Windows 7)
Keep your main system clean from all of the wonky beta versions and half-finished, lightly tested code that technical writers deal with
Do clean installs of your whole environment with little work so you're documenting from a clean slate
Actually be able to run any of the tools of the technical writing trade on a Mac