People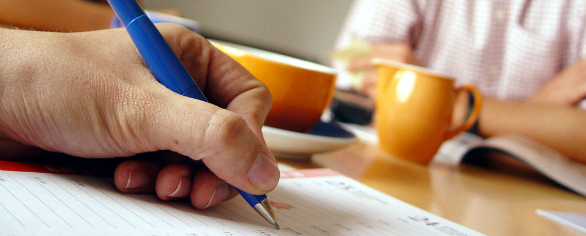 Shoap Technical Services takes great pride in our people. Their education, experience, skills, expertise, unique perspective, and professionalism makes them valuable to the STS team.
It is their commitment to improving the business success of those we serve that makes them invaluable to our clients. Individually, each member of the STS team brings a strong, unique set of skills to the company. As part of our team, each employee plays a critical role in the successful completion of client deliverables.
Working as a team, we can provide you with a diverse range of documentation and training capabilities. Our team approach allows for continuity of each project, as well as internal review throughout the whole process. Our combined skill set adds to the value each member of our team could bring to the project alone. After all, we have the combined talents of the industry's best, brightest, and most experienced individuals!
Click a member of our team to learn more about them.

Jeffrey Shoap
Owner and CEO
Operated the company since 1986
Taught college-level English
Lectures on technical writing topics
Holds a Ph.D. in English from University of Massachusetts

Jonathan Archer
Technical Writer
Documents POS applications
Enjoys learning about the intricacies in technical writing
Holds an Electrical Engineering degree from Southern Polytechnic State University

Linda Hill
Technical Writer
Joined STS in 1997
Enjoys making complex material easy to read
Highly skilled in business concepts
Holds a M.S. in Technical & Professional Communication from Southern Polytechnic State University
Lolita Mannik
Technical Writer
Graduated from Ohio State University with distinction in Physics, Honors in the Liberal Arts, and a minor in Russian
Active member of the Society for Technical Communication
Enjoys long distance running
Leslie Richardson
Technical Writer
Experienced in software development
Enjoys breaking down technical and complicated concepts
Has a dual degree in English and The Study of the Creative Process
Katherine Kearns
Technical Writer
10 years technical writing experience
Expert in process, policies, and procedure writing
B.S. in Industrial Engineering from Georgia Tech

Susan Queen
Technical Writer
Holds a B.S. in Computational Media from Georgia Tech
Worked as a Business Analyst before STS
Enjoys writing and new challenges

Paul Clifton
Technical Writer
Ph.D. in Digital Medial from Georgia Tech
Has a background in industrial engineering and logistics
Enjoys cycling and backpacking

Susan Cauble
Technical Writer
Over 25 years of experience in IT consulting and management
Served as VP of Systems and Programming for a large financial services company
Holds a degree in mathematics from Emory University

Judy Glick-Smith
Technical Writer
Experienced programmer
Expert in project requirements
Almost 30 years as a technical writer