Partners
In today's fast-paced, ever-expanding world of technology, no business has all of the products, services, or expertise to provide clients the best solutions for all of their business needs. That is why Shoap Technical Services has established, is open to, and continues to secure sound business alliances with quality, professional services firms who extend resources we can offer to our clients.
Our partners include resources in marketing, advertising, media production, duplication, printing, training facilities, and training supplies.
We would like to learn more about your company and how forming a strategic alliance between our firms might be mutually beneficial. Please contact us and we will respond to you as soon as possible.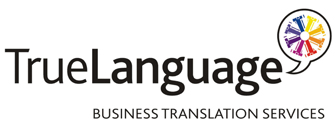 TrueLanguage
is an Atlanta-based firm that specializes in worldwide translation, localization and interpretation. Through our network of worldwide professional linguists and centralized project management, TrueLanguage will make sure each word says what you want it to say in a way your target audience will understand. Whether you're a small company working on your first multilingual project or a Fortune 500 company with international divisions, TrueLanguage offers cost-effective localization solutions to meet your specific translation needs and budget.